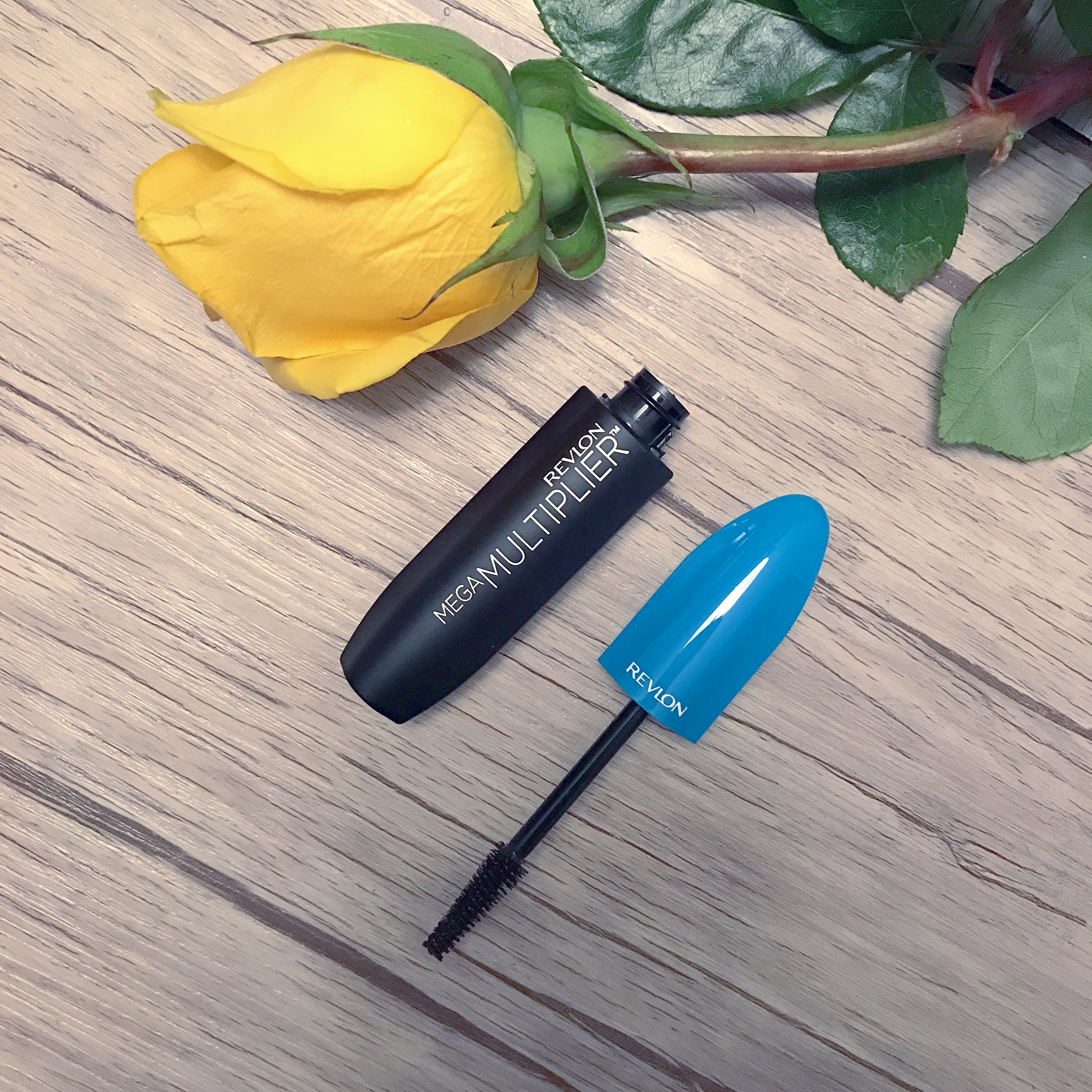 Looking for a triple threat mascara? Your search ends here.
I'm not going to lie, but when I received this mascara in the mail, I wasn't the most enthused. Based on the packaging, it wasn't waterproof and it wasn't black, so I had low expectations for this mascara. But, I was proven wrong.
What I like about the Revlon Mega Multiplier Mascara:
It holds a curl: This is what I look for most in a mascara. I was shocked that for a formula that doesn't claim to be waterproof, it held a curl really well.
It separates lashes: I don't like clumpy lashes, and I found that the mascara wand separates lashes well.
It lengthens: This mascara is a triple threat — a mascara that curls, separates and lengthens is really difficult to find in one formula.
Easy to take off with a makeup wipe: A huge pro for this mascara is that it performs like a waterproof mascara, but doesn't come with the pain of taking off waterproof mascara — which means no eyelash casualties in the process.
Didn't bleed at the gym: I applied this mascara in the morning, wore it for a full working day, went to the gym later that evening and it didn't bleed after doing one hour of cardio. Miracles really do happen…
What I didn't like about the Revlon Mega Multiplier Mascara:
The colour: I never purchase brown mascara, so if I were to repurchase this mascara, I would definitely buy the blackest one they have.
It felt heavy: Taking off this mascara at the end of the day felt so liberating! I felt like it weighed my lashes down.
Looks like the pros outweigh the cons. If you're on the hunt for a drugstore mascara, I would give this mascara a go. The winning factor for me is that it's a triple threat mascara (curls, separates and lengthens), and to get that in a drugstore price, you really can't go wrong.
Note: I received this product complimentary to test from Influenster.